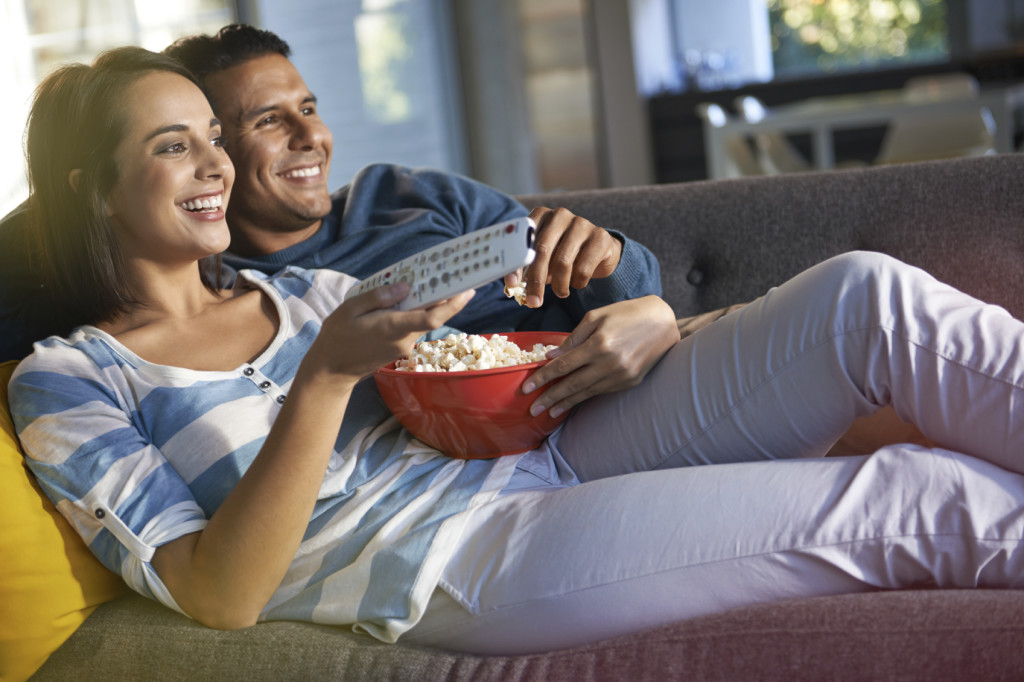 New channels and avenues for entertainment in your home are opening up all the time. With the abundance of quality television available, the speed at which new movies are released to DVD, and the ease of streaming content, there's never been a better time to be a couch potato. Use the following tips to make your home TV experience an oasis of comfort.
Seating
Whether you plan to invite the entire block to your watching party or you just want to enjoy the latest episode of your favorite TV show with your family, seating is the first thing you need to consider. The higher the resolution of your TV, the closer you can sit. These days, HDTV is the norm, which means you can sit pretty close to your TV and still enjoy the picture. There are plenty of viewing distance guides that can calculate the exact distance you should sit for optimum viewing, but for most people, sitting about seven to nine feet from a screen size between 37 to 70 inches is the norm.
Sound
A high-quality sound system can really knock your home viewing experience out of the park. If your space is small or you want to keep the cost low, a sound bar can provide a noticeable boost to your TVs audio system. If you want that movie theatre experience, surround sound will give the local cinema a run for its money. Whatever you decide, a professional installation company can install and calibrate your sound system with minimal fuss.
Wire Concealment
Between your smart phone, your laptop, your kids' video game system, and your TV and speakers, you probably don't want to be looking at another dozen or so wires in your TV space when you're trying to relax. Ask about cord concealment options when you have your TV installed.
Once you've set up your comfy seating, your wires are hidden, and your sound is top-notch, all you have left to do is pop some popcorn and enjoy a night in with your family.
If you are reading this on any other blog than Just Hang or via my RSS Feed, it is stolen content without credit.
You can find us on Twitter via @JustHang1
Come and visit our blog at http://justhangtv.com/blog/